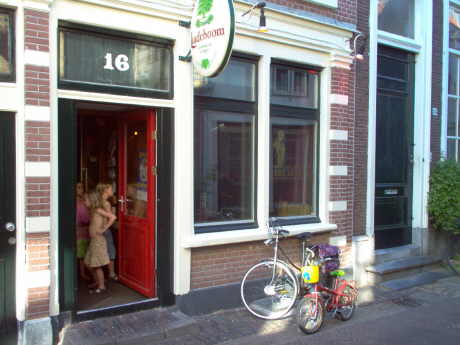 Salut passengers !
Le 29 Aout 2001 est la date oú j´ai débuté comme plongeur dans un restaurant baptisé Bruxelles, un établissement oú sa cuisine est trés prisée en Haarlem et où il m´a été proposé de travailler alors que mes connaissances de la langue néerlandaise étaient à cette époque quasi-nulles...
...Je me souviens qu´on m´avait payé mes premiers salaires en Gulden Néerlandais jusqu´á ce fameux 2 Janvier 2002, date de la mise en place de l´Euro comme monnaie unique dans douze pays de l´Union Européenne.
Ce fut aussi, après la naissance de mon premier enfant en 2002, que mon emploi plein temps se transforma en contrat mi-temps. Sans la maítrise des mots et de la grammaire je ne pouvais pas refuser ces nouvelles conditions et j´acceptai ainsi de continuer a travailler en attendant qu´une autre opportunité plus viable apparaisse pour subvenir aux besoins de mon deuxième enfant né en 2004 ...
C´est le 6 Juin 2006 que finalement je quittai ce poste de travail sans nouvelle opportunitée, ni même une offre d´emploi quelconque, plongeant ma famille dans un futur totalement inconnu.....
Bruxelles outside Opening hours :
Sun - Wed 17:00 - 01:00, Thur - Sat 16:00 - 02:00
Number of draught beers: 6
Number of bottled beers: +-50
Regular draught beers: Lindeboom Pils Haarlems Jopenbier Food:
Snacks €3-8, meals €10-17.
Adresse : Lange Wijngaardstraat 16, 2012 ZV Haarlem.

Téléphone.: 00 31 235 314 509

Site Web : cafebruxelles.nl